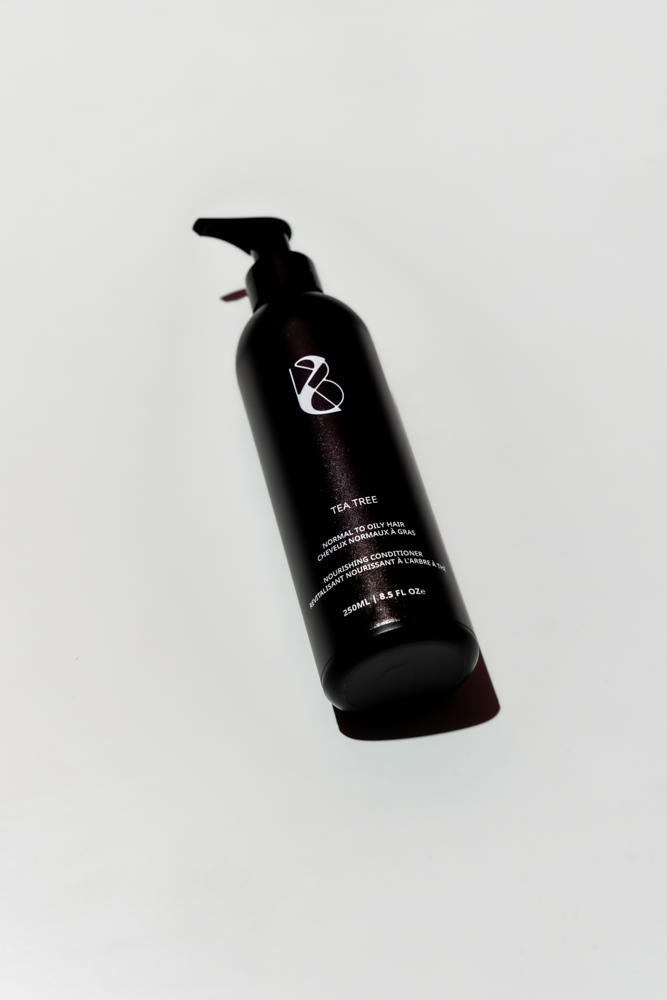 Description
Our Tea Tree Conditioner features a creamy formula that nourishes and enhances the natural shine of your hair. It effortlessly softens and smoothens your locks, making them easier to comb through and detangle. Say goodbye to greasy and damaged hair with this perfect hair treatment.
Infused with the goodness of Tea Tree, renowned for its natural antioxidants, this conditioner offers more than just nourishment. It adds a refreshing and invigorating cooling effect to your hair, leaving it feeling revitalized and rejuvenated.
As with all our products, this conditioner is free from parabens and sulfates, ensuring a gentle and wholesome hair care experience.
Suitable for all hair types, it is particularly ideal for those with greasy hair, providing the perfect balance for a healthy and refreshed scalp.
Grease-Free Hair
Dandruff Defense
Moisturizes and Protects
Detangles and Softens
Infused with Tea Tree Oil

Application: 
After shampooing with our Tea Tree Shampoo, squeeze out excess water from your hair.
Dispense an adequate amount of Tea Tree Conditioner into your palm.
Apply the conditioner evenly throughout your hair, focusing on the mid-lengths and ends.
Gently massage the conditioner into your hair and scalp, ensuring all strands are coated.
Leave the conditioner on for 2-3 minutes to allow it to work its magic.
Rinse thoroughly with warm water until all traces of the conditioner are removed.
Feel the softness and freshness of your hair as you enjoy the invigorating benefits of Tea Tree.
For best results, use our Tea Tree Conditioner regularly as part of your hair care routine.


Ingredients
Aqua, Cetyl Alcohol, Polyquaternium 7, Castor oil, Dimethicone, Behentrimonium Chloride, Ceteareth-25, Phenoxyethanol, D-Panthanol & Aqua, Tocopherol, Tea Tree oil, Mentol Crystals.
Shipping
Fast Delivery: order before 13:00 and your order will be sent out on the same day
Secure Packaging: Your order is carefully packaged to ensure safe arrival.
Dedicated Support: Our customer support team is ready to assist you with any shipping inquiries.

Questions
✉ hello@brebs.dk
☎ +(45) 53 83 00 04