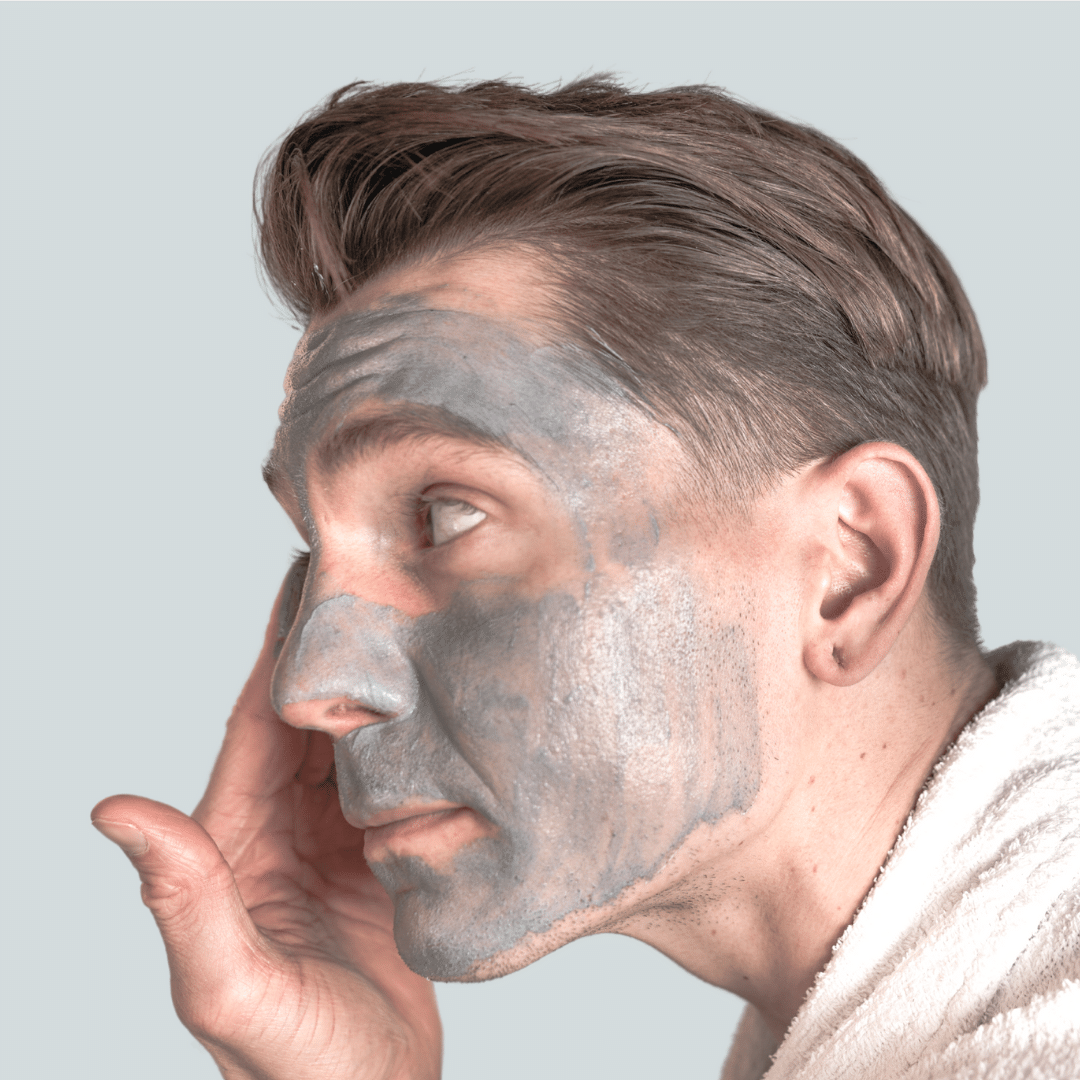 Description
Experience the power of our Charcoal Face Mask, a deeply purifying treatment inspired by ancient traditions of skincare. Formulated with activated charcoal, coffee beans, and Moroccan red clay (rhassoul), this mask harnesses the natural goodness of these ingredients to deliver remarkable results. It effectively absorbs excess oil, unclogs pores, and restores the skin's natural oil balance for a clearer, more balanced complexion. Unlock the secrets of time-tested skincare with our revitalizing Charcoal Face Mask.


Highlights: 
Deeply purifies and detoxifies the skin
Absorbs excess oil and unclogs pores
Restores the skin's natural oil balance
Helps reduce the over-production of sebum
Promotes a clearer and more balanced complexion
Inspired by ancient skincare traditions for effective results
Suitable for all skin types.


Application: 
Start with clean, dry skin.
Apply an even layer of the charcoal mask to your face, avoiding the eye and lip areas.
Allow the mask to dry for 10-15 minutes or until it feels firm and tight on the skin.
Gently rinse off the mask with warm water, using circular motions to exfoliate the skin.
Pat your face dry with a clean towel.
Follow up with your favorite moisturizer to hydrate and nourish the skin


Ingredients
Distilled Water, Kaolinite (Red Moroccan Clay), Coffea Arabica Seed Extract, Japanese Binchotan (Charcoal) Powder, Magnesium Aluminum Silicate, Aloe Barbadensis Leaf Juice, Kaolin, Zingiber Officinale root extract, Psidium Guajava Fruit Extract, Allantoin, Xanthan Gum, Oryza Sativa (Rice) Starch, Propanediol, Licithin, Glycerin, Tocopherol, Organic Citrus Extract, Benzyl Alcohol.
Shipping
Fast Delivery: order before 13:00 and your order will be sent out on the same day
Secure Packaging: Your order is carefully packaged to ensure safe arrival.
Dedicated Support: Our customer support team is ready to assist you with any shipping inquiries.

Questions
✉ hello@brebs.dk
☎ +(45) 53 83 00 04